CreatiFrame: Stretching Fabric
Stretching fabric correctly will give a good foundation for a variety of textile techniques, including embroidery and cutwork lace. These instructions use CreatiFrame number 018; others with straight edges can also work well.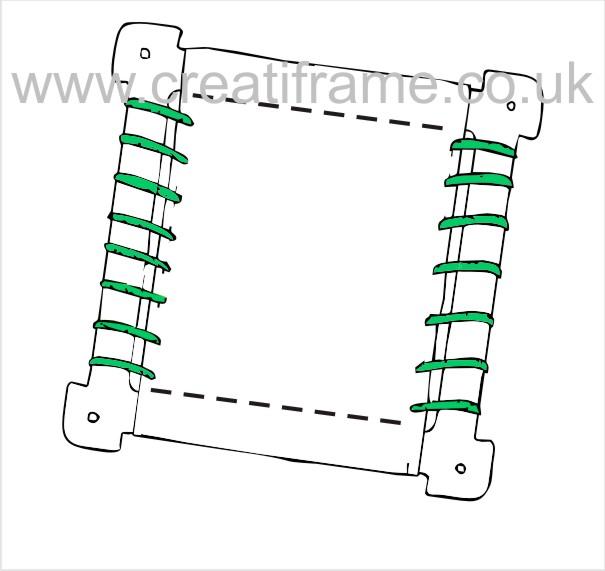 Stretching fabric onto a CreatiFrame
For most fabrics, hem the edges before attaching to the frame. This will give a firmer edge for the holding stitches to pull against. Use a long length of strong thread. Oversew one edge to the frame - but do not pull too tightly. Repeat with a new length of thread for the opposite edge. Slowly tighten the threads on each edge to pull the fabric taut, taking care to keep the fabric as central in the space as possible.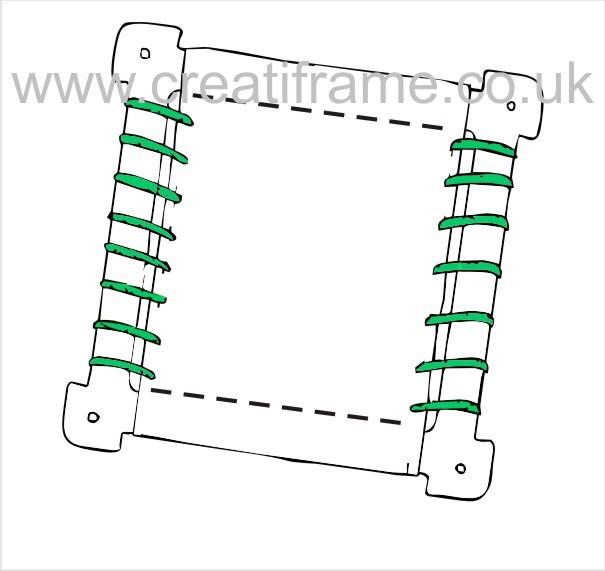 Repeat, again with new lengths of thread, for both the top and the bottom edges of the fabric. Slowly tighten all sides until the fabric is taut, then secure all threads at the reverse. Take care not to tighten too much, or the frame may become distorted.Alternative method

For a slightly different look, use a longer piece of fabric. Hem all sides as usual. Oversew the two side edges in the normal way - remember to use two lengths of thread and slowly tighten the stitches. Fold the top and bottom edges over the frame edges and sew into place.